Ultrasonic Thickness Gauge Uee960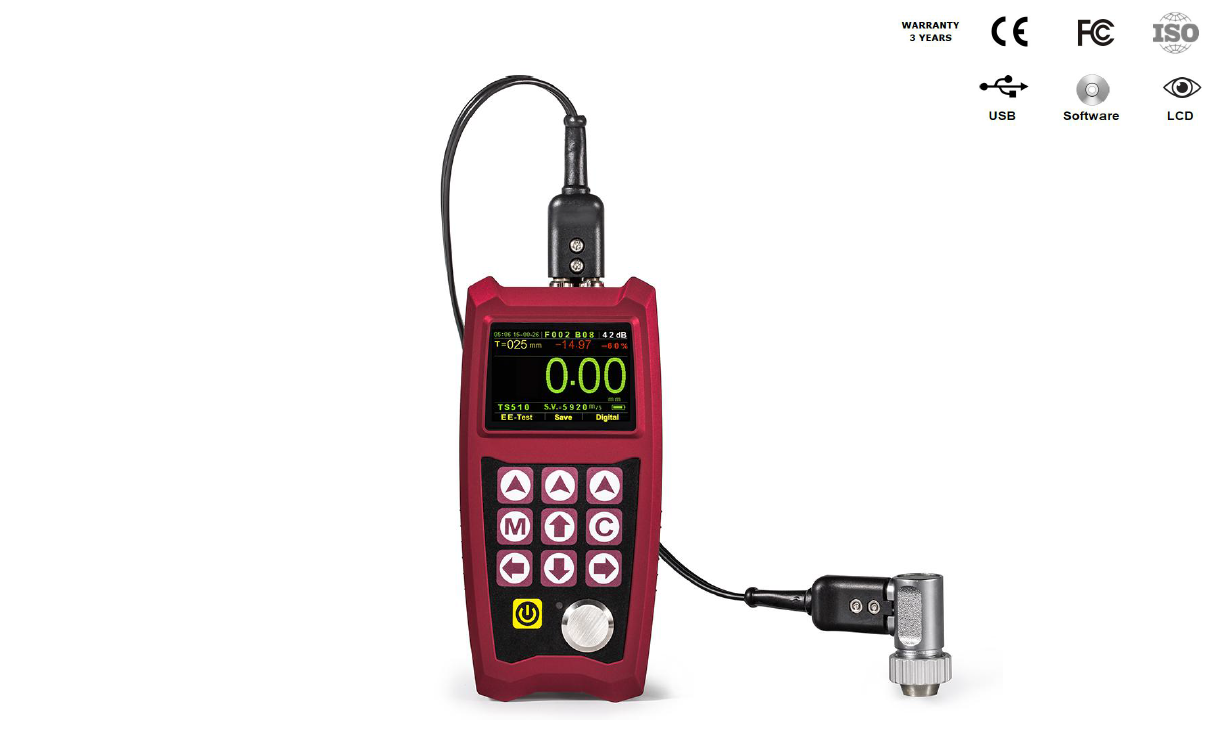 Functions & Features


●High Precise measuring performance.
●Two ways of measuring: PE-testing and EE-testing.
●EE-test function (Echo to Echo), measuring the thickness of workpiece through the coating on its surface.
●Large measuring range with B scan function, showing graphs directly.
●High-speed of reflection and measuring: Application with 2 industrial control CPU systems allow independent work of instrument measuring control and the data processing.
●Measuring sound velocity: according to the known thickness of the object, sound velocity of it can be measured directly.
●Large memory to save 128,000 groups of measuring data and 255 groups of B Scan graphs.
●PC Software for data transmission, analysis and measurement reports printing
●High-definition color display.
●Integrated with a 4mm calibration block.
●With Calendar and clock, auto recording measuring date and time.
●With Auto power off function.
●3 years warranty and life-long services."






Measuring Materials

● Adapted to all kinds of materials( with or without coating surface), which are good conductor of ultrasonic wave, such as metals(steel, cast iron, aluminum, copper and etc), plastic, ceramics, composites, epoxies, glass and etc.





Technical Parameters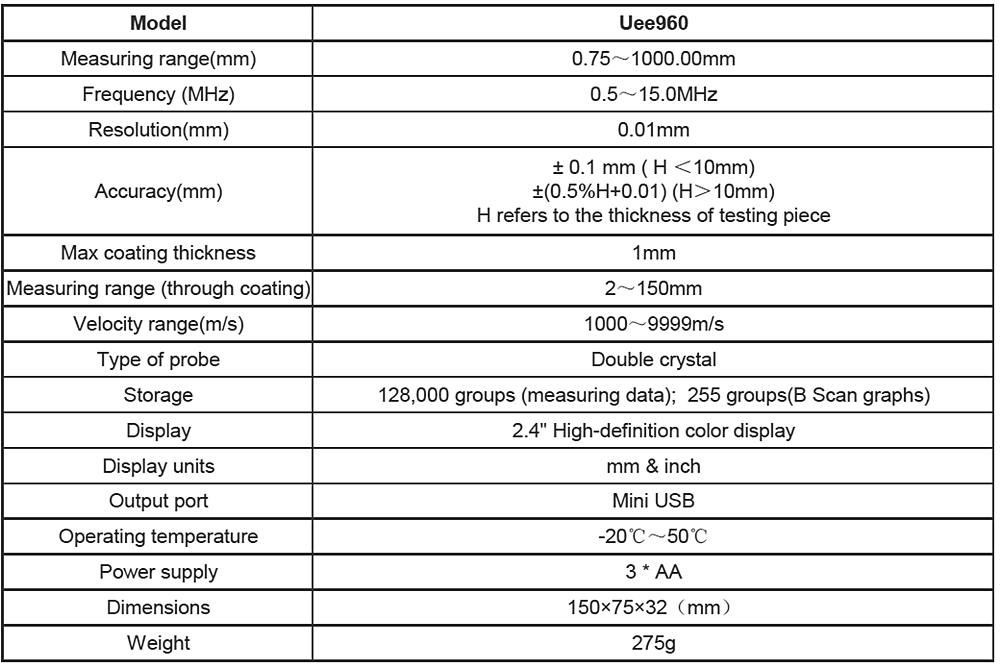 Pictures



Standard Configuration


Software - Data Transmission