Uee Lines - Portable Hardness Tester Uee910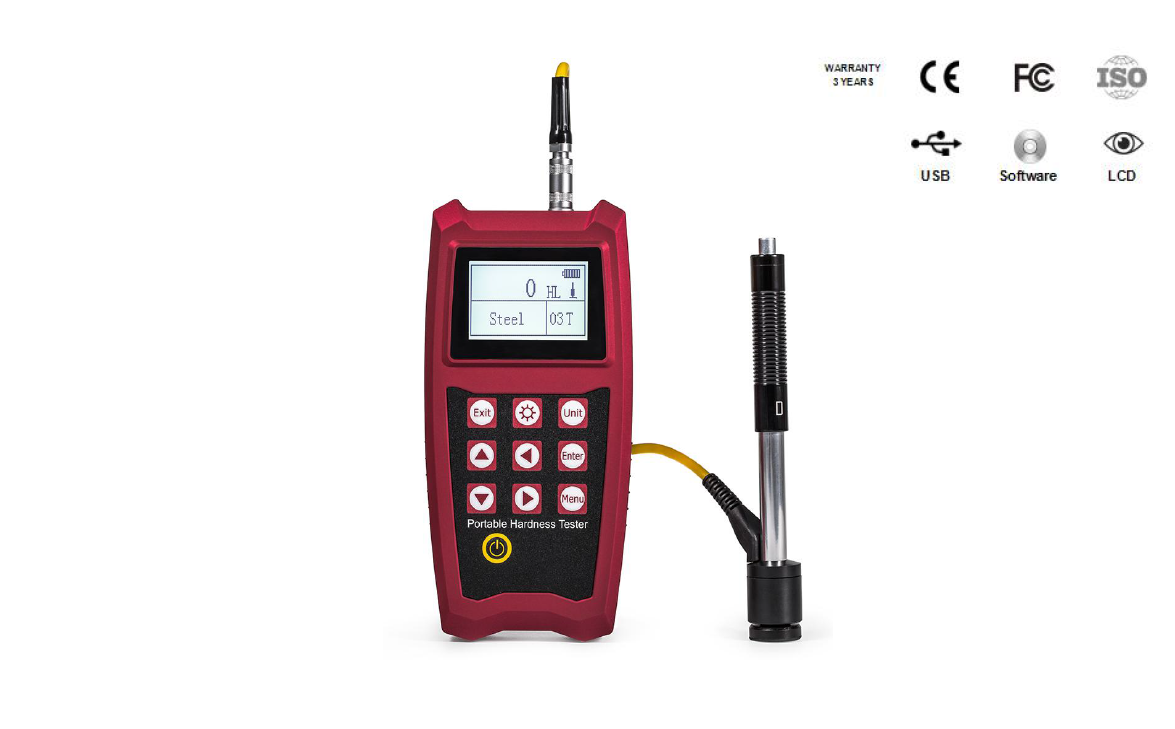 Functions & Features
● High quality and precision.
● Automatically identify 7 types of Impact devices for special application.
● Freely switch to hardness scales HRB, HRC, HV, HB, HS,HL.
● Direct calibration on HL,HRC,HB.
● PC Software for data transmission, analysis and measurement reports printing.
● Test at any angle, even upside down.
● Large LCD screen with back-light, showing all functions and parameters.
● Upper and lower limit and sound alarm.
● Conversion to tensile strength (U.T.S).
● 3 years warranty and life-long services.
Measuring Materials
● 10 types of metals: steel and cast steel, alloy tool steel, stainless steel, gray cast iron, nodular cast iron,
cast aluminum alloy, copper zinc alloys, copper and tin alloy, copper, forged steel.
Technical Parameters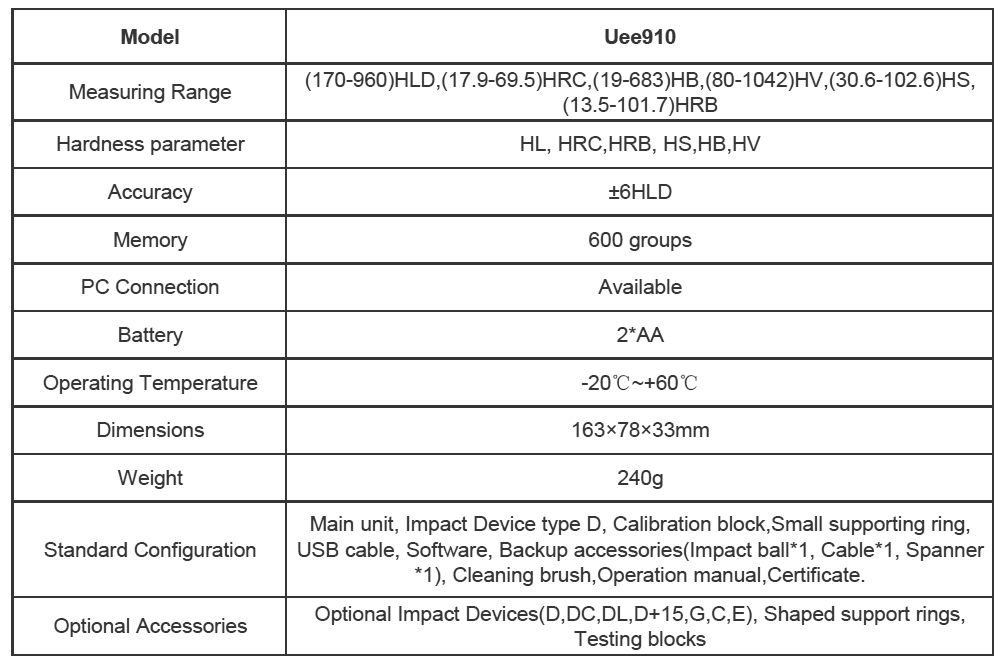 Pictures